how to start solar business in india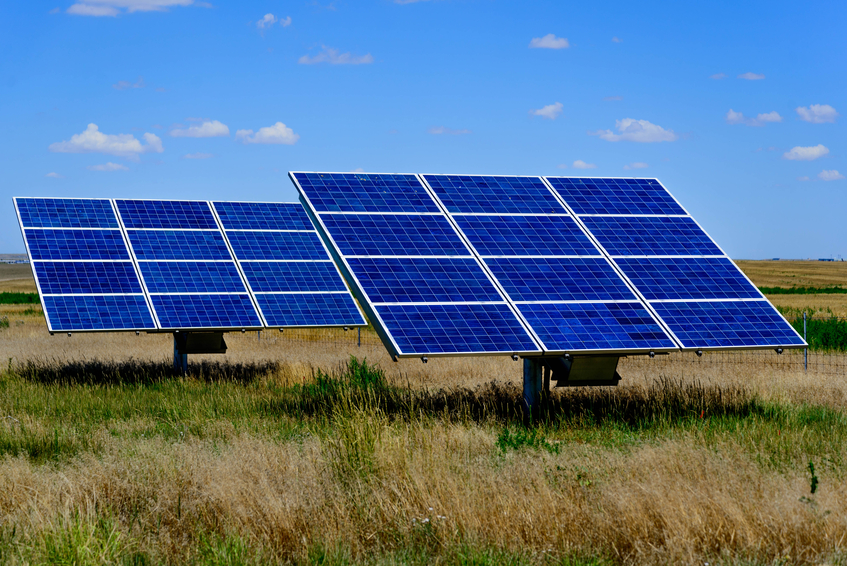 Well this is a good question because solar is the most happening area now with lot of focus and interest shown by the present government.
The question is quite broad since there are various players like the epc, solar equipment manufacturers, solar energy buyer all of this come in to solar business. However the front face of it is the EPC.. So i will answer in that perspective
EPC are the ones who aggregate the offerings and make a solar generation unit complete
Legal :
There are no special legal procedure it is the same as manufacturing startup all the regular compliance are to be followed.
Subsidies:
As an EPC player you need to be very well aware of how to claim subsidies through MNRE the Indian body for all solar related approvals. As a EPC you mostly would like to sell your projects as they complete so you can attract buyers only if you are capable of getting them subsidy.
Ministry of New and Renewable Energy –
Plan your Project size:
Decide where you want to operate at. There are several kind of EPC's who do Mega Watt Scale like warre, vikram solar etc. Kilowatt players who do roof top's there are a lot of them and home scale installation. Decide where you want to position yourself.
Identify a project:
the first step will be to identify a potential project location and a execution plan. For this you need to identify some body who is willing to offer you his land for lease or a institution that wants to convert it's rooftop to solar.
Next step is to prepare a investment plan and a ROI plan. This is a very detailed exercise you need ample amount of experience here or you need to hire a solar designer. Just a glimpse of what happens here is they use softwares like "PV Sys" which has enormous data based to give you out a generation plan. PV Sys needs a lot of input to drive it in terms of the compnents used to make up the solar plant. This generation plan tells you what is going to be the return per day which you then extrapolate to find the ROI. Eventually this will come up as the Plan.
Get approval for the capacity from the regulatory authority which will be the utility company(BESCOM, TNEB etc..) if you are planning to sell it to the Utility. The other option is open access where you consume the power generated.(Open Access | INDIAN POWER SECTOR). Next is to lock down the rates. This is very important as your whole plan's success depends on this. The present rate is around 4.5 to 5.5 Rupees per unit.
Identify a buyer/investor:
It is now time to sell your plan to a prospective buyer for your solar project.(In the case of Rooftop installation you just have to convince the company of the plan). once you identify a buyer or investor is when you taste your first success.
Implement the plan:
Now you need to call for bids from the suppliers you identified in your design stage and come up with a plan. IN SOLAR things go ahead very tight schedule specially when you are planning to pump to grids. Slipping by a date might lead you to loose the rate that you locked eventually making the business a loss. So you have to ake sure everything is put in place properly.
Here you will need Solar module suppliers, Solar Inverter Suppliers (InPhase – The Power People .. i'm part of this company, ABB, Schneider, SMA) , Solar Tracking (Nuvve Solar, Solar Track..), HT Installation and commissioning services and some civil contracts. You have to align all this in line and then get it going.
Complete the sale:
Rarely do EPC's hold their own sites mostly they sell it off. In this case they would make the handover to the investor or complete the project with their own fund and later sell it to a prospective buyer.
Caution: EPC business is like walking in the rope activity we have to be very careful. Many business have wound up..huge names like welspun, Sunedison, Wipro solar so make a cautious well balanced move.
I have tried to answer the best. If you have specific questions post it on the comment i will be happy to answer.
20 Solar Business Opportunities For You
Now is a great time to be an entrepreneur as there are lots of solar business opportunities to develop and choose from.
The market for solar products in the US (up 80% over next 18 months), Japan, China, India, Germany, Italy, UK are growing quite fast.  Worldwide – demand for solar installations was up more than 9% last year … and its growing.
In this section we want to give you a few ideas to consider based on our experiences as entrepreneurs and solar project developers – and will be expanding this in coming weeks to include resources and other information to help you.
Your first paragraph …
Find a Need and Fill It
A business will only survive if it has customers that want what you provide.
According to various research reports I've seen while working on this website – up to 94% of the people in America like the idea of solar energy and helping to save the planet – so that means there are a lot of potential customers.
So – what are people willing to pay for?
The answer again seems to be – anything solar.
Can you deliver these products or services and make a profit?
For each idea you come up with where the answer is yes – add it to your list of solar business opportunities to consider.
Need help coming up with some ideas — here are 20 solar business opportunities to consider.
9 Product-Oriented Solar Business Opportunities
This website is dedicated to helping people get the most from the sun – and can be a great source of ideas that you could use to develop your own business.    For example – here are just some of the solar business opportunities and ideas that I've identified since working on this web site and as a consultant in the solar industry:
1.    Sell Products – Billions of dollars of solar PV, solar thermal systems,solar attic fans, solar cooling systems, etc. are sold each year not to mention all the component parts required to build and operate such installations.   Add to that solar lights, solar gadgets, solar rechargers, and a growing list of related products and you have a lot to choose from.
2.    Be a Distributor – As more an more manufacturers of products emerge – they need distributors to get the products to the market.   For example, I recently started corresponding with a company in Asia that produces technology that helps solar systems produce more electricity (2 to 5 times), helps reduce electrical consumption in your home (meaning you won't need to add as many solar panels), the low cost solar street lights (with 5 day battery backup), solar back up generators and much more … and I'll be looking to build a network of distributors to develop customers for their products.
3.    Develop & Own Solar Projects – With Solar Energy – anybody can become a solar developer.   Find a good location, put together a team of experts (I recommend starting with an experienced solar consultant and contractor to handle the installation) develop a good business plan, raise the money, build your project – use your experience and completed projects to leverage yourself into other solar projects.
4.    Sell After Market Products – As I've reported on this site – there are products that can be sold to people who already have solar installations to increase their yields, reduce the need for cleaning, etc.
5.    Sell 3rd Party Provided Services – Besides selling products, you can also sell services provided by other companies – such as solar insurance products, solar cleaning, solar financing, etc. (for more see the list below).
6.    Invent Solar Products – Are you a bit of an inventor?   There's a whole bunch of new solar products being developed.   Need an idea?   Take a look at any existing product that needs power to operate and think about how you could use solar energy to provide that power.  For example solar powered cooling systems (I'm already working on that one personally).
Maybe you have a new way of doing something – just look at all the products that came along after the invention of the personal computer … the cell phone … etc.   the opportunities in solar are just as big if not bigger (as solar is truly a global business).
7.    Find Niches – Take what someone is successfully doing in one market – and do it in your local market, or apply it to a niche market like (e.g., solar for RV vehicles, solar products for boats, solar products for recreational users, solar powered agricultural buildings, government, mobile apps for people interested in solar energy, etc.).  There are a lot of opportunities.
8.    Produce Informational Products – With everything going on in the solar industry – there is a strong demand for good quality information.   If you are good at research – consider producing research reports, how to ebooks, instructional videos, solar training classes, the list of things you can make is limited only by your imagination.
9.    Produce Financial Products – Set up a financial company – and offer specific financing products – such as solar construction financing, long term solar project financing, joint venture financing, provide angel financing, acquire solar projects, etc.   There are a growing number of private investment groups that do just this.
11 Solar Business Opportunities in the Service Sector
One of the best solar business opportunities (that doesn't require lots of money) is starting a service business.   Again, drawing on some of the information in this website – here are some services that you might want to consider:
10.    Independent Solar Consultant – A lot of people would like to know if it makes sense to install solar on their property, and could benefit from a professional opinion that looks at the various options and guides them through the entire process.
11.    Solar Panel Cleaning – As we discussed in this website – clean solar panels produce more electricity than dirty panels – and many customers would prefer to hire somebody to keep their solar panels clean rather than clean them themselves, especially if the panels are located on their roofs.
12.    Financing Consultant – Solar installations are expensive, and there are a lot of different government programs out there.   Also – some banks will lend money for solar installations – so why not provide your services to help clients find the money they need to build their projects.   Just as there are mortgage brokers – why not create your own "solar brokerage service.
13.    Solar Appraisal – Just as there are real estate appraisals – why not create a "solar appraisal business" – to assess the value of a solar array on a property for sale … or the future potential of adding a solar installation on an building.
14.    Solar Repairs – Solar systems last a long time – but some maintenance is required from time to time, especially on older systems that might need to be upgraded with new inverters, wiring replaced, storm damage repairs, etc.
15.    Start a Job Placement Service – On  the one hand you have a lot of companies in the solar industry that need to hire people … and on the other, you have a lot of people who would like to work in the solar industry.   Start a solar job placement service – offer tips and advice to employers and job seekers alike.   You would be helping a lot of people, including yourself.
16.    Start a School – Have a skill already – like knowing how to install solar panels or solar heaters – teach others.   As I wrote in idea #15 above – there is a big demand for skilled workers – and you can provide training (either online … or hands on). There is a growing need for skilled installers.   That's just one example, there are many other skills you could teach people.
17.    Start a Non-Profit – You don't have to be limited to for profit ideas – there are a number of non-profit solar business opportunities.   For example, you can start a foundation to help bring solar energy to people in need, advocate the adoption of FIT programs in your state, promote solar energy awareness in your community, promote greater awareness of vitamin D to help prevent disease, raise money for installing solar systems in developing countries, etc.
18.    Nutritional Advice – If you've read the information we've published about the <a href=http://www.solar-facts-and-advice.com/vitamin-D.html>Sunshine Vitamin</a> you'll realize that a very high percentage of the population are vitamin D deficient – and so there is a great need for vitamin D awareness, testing, counseling, vitamin D supplements, etc.
19.    Solar Broker – There is a growing market for companies looking to acquire and develop portfolios of solar projects (at least in Europe).  Typically, they will buy FIT eligible projects that are connected to the grid – but in some cases you can also sell "shovel ready" solar projects with permits.
20.    Energy Auditor – Another service that is growing in demand is to conduct energy audits and make recommendations how people can reduce their electrical consumption.
If you've ever thought about having your own business – you might want to seriously look at the potential of doing something that helps promote solar energy.
These are just a few ideas – there are many solar businesses and many more started every month.